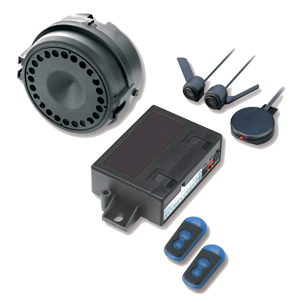 With insurance premiums rocketing and the police force openly admitting that car crime is at the bottom of their priority list, more and more people want to feel safe in the knowledge that they have protected their vehicle with an effective and formidable alarm system.
VISWales can supply and fit thatcham approved alarms &immobilisers
When choosing from alarms and immobilisers, and whether your choice is for peace of mind or for insurance purposes, we have the right product for you. We understand that choosing an alarm system can sometimes be complicated so please do call us to discuss your requirements.
Thatcham Approved Alarm CAT1/CAT2-1
Perimeter detection
Ignition detection
Inclination and tilt sensors (anti-jackup) (optional)
Audible warning with battery back-up power supply
Ultra sonics which can be isolated
Status LED
Cat 2-1 is achieved if upgrade work is done on a CAT 2 system
Immobilisers
Immobilisers prevent the engine from running without the correct key
Choice of